Holiday Homes
Your Dream Holiday Starts Here
Dubai Holiday Homes
Dubai, one of the most popular tourist destinations, has been chosen as the top destination in the world for 2023. Some of its most well-known characteristics include cutting-edge architecture, opulent shopping, and vibrant nightlife.
Many tourists who travel for leisure or business prefer to stay in vacation rentals over conventional hotels, staying anywhere from a few nights to longer monthly stays in order to get a more intimate and personal feel for the city.
In Dubai, you can find vacation homes of all shapes and sizes, from expansive villas to apartments in the city's center or on the waterfront like the Palm and Marina areas. All are fully equipped with modern comforts like air conditioning, high-speed internet, and kitchen appliances. Additionally, some vacation homes have outdoor spaces, private pools, and breathtaking views of the city skyline.
One of the numerous benefits of reserving a vacation residence in Dubai is its flexibility and the fact that it offers more space. Guests can choose their own schedules and have more control over their daily routines. Vacation homes also tend to be more cost-effective than hotels, especially for families or groups traveling together.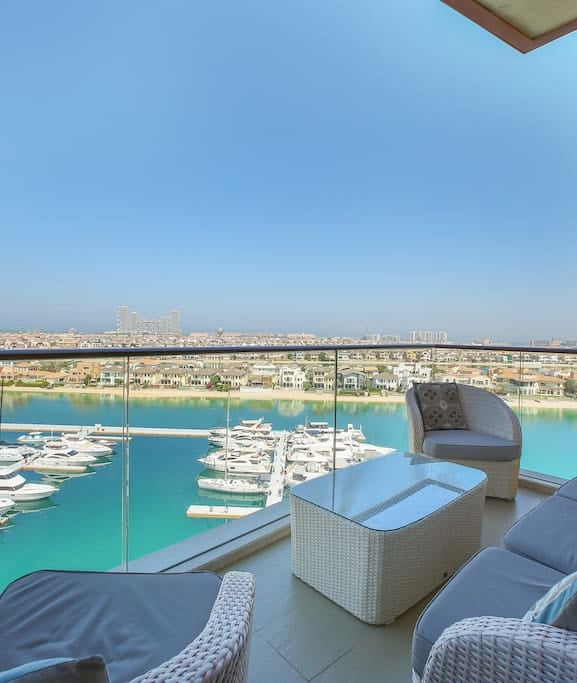 DVH Holiday Homes LLC, Edwards & Tower's licensed short-term division, assures quality service for owners and guests with vast experience. Dubai's premier short-term property management company with 30+ years of expertise, a dedicated team, and increased bookings
Owners
Thinking about short-term letting?
Own a second home in Dubai, an absentee landlord, or are you thinking about doing so?
Let us take care of all your needs for short-term property rentals, marketing, visitors, and property management, relieving you of the stress so you can enjoy the benefits of property ownership in Dubai.
Your property will stand out thanks to our marketing platform, Dubaivacationhomes.com.
Get in touch with us right away to learn more about our Holiday Home property management services and to begin your path to successful rental investing!
Learn more
Guests
Enjoy a hassle-free stay
Nightly, Weekly or Monthly Stays
Flexibility options
Fully managed
Approved by the DTCM
Search for availability & book directly