DUBAI MARINA
Dubai Marina is one of the first Freehold master developments launched in Dubai after the Freehold Law was announced and passed in 2006. The Marina is predominantly a collection of towers which has now matured into a popular and established residential area with plenty of retail which offers great shopping at Dubai Marina Mall and many restaurants and bars located in the hotels that make up this vibrant community.
Dubai Marina is set to maintain it's popularity due to it's location and mix of property not forgetting its proximity to Bluewater, Emaar Beachfront and Palm Jumeirah.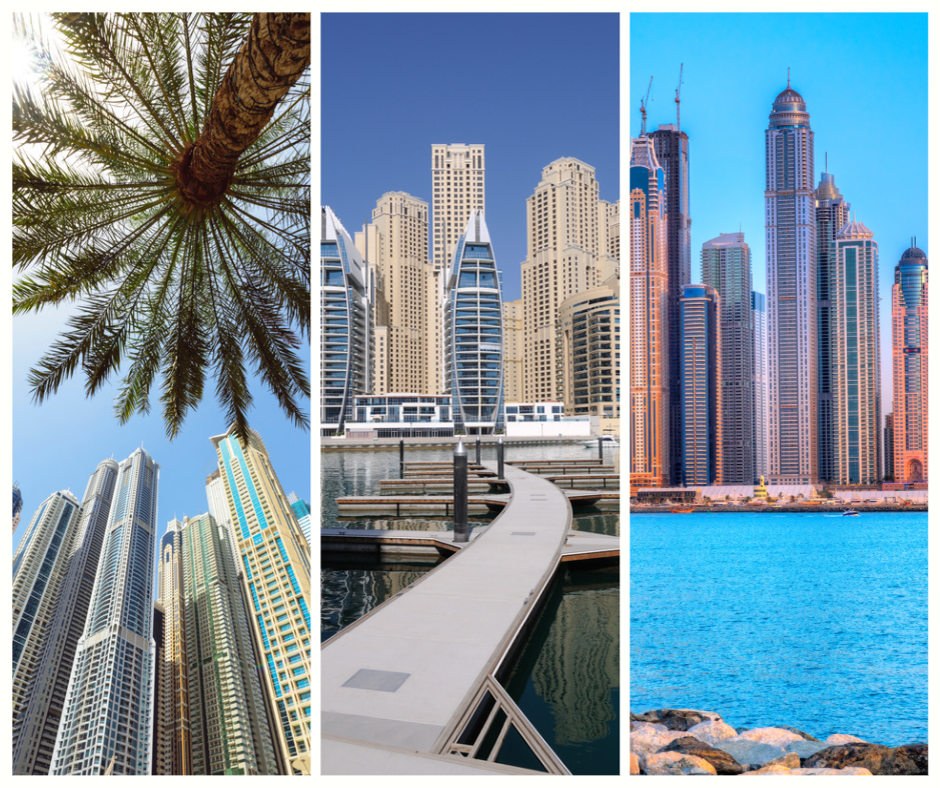 THE PALM JUMEIRAH
The Palm Jumeirah has established itself as a truly iconic location over the past 15 years and is the epitome of beachfront living offering both apartments and villas that front the beautiful white sandy beaches of this amazing man made island.
Hosting some of Dubai's most popular hotels such as The Five, The Atlantis and The One and Only the island has become synonymous with luxury and style and is now the go to location for residents and tourists alike.
West Palm Beach is arguably one of Dubai's latest success stories and houses beach clubs , restaurants, 5 star hotels and now easy access to the world class Nakheel Mall & St Regis Hotel.
Palm Jumeirah lives up to the hype and is true world class destination.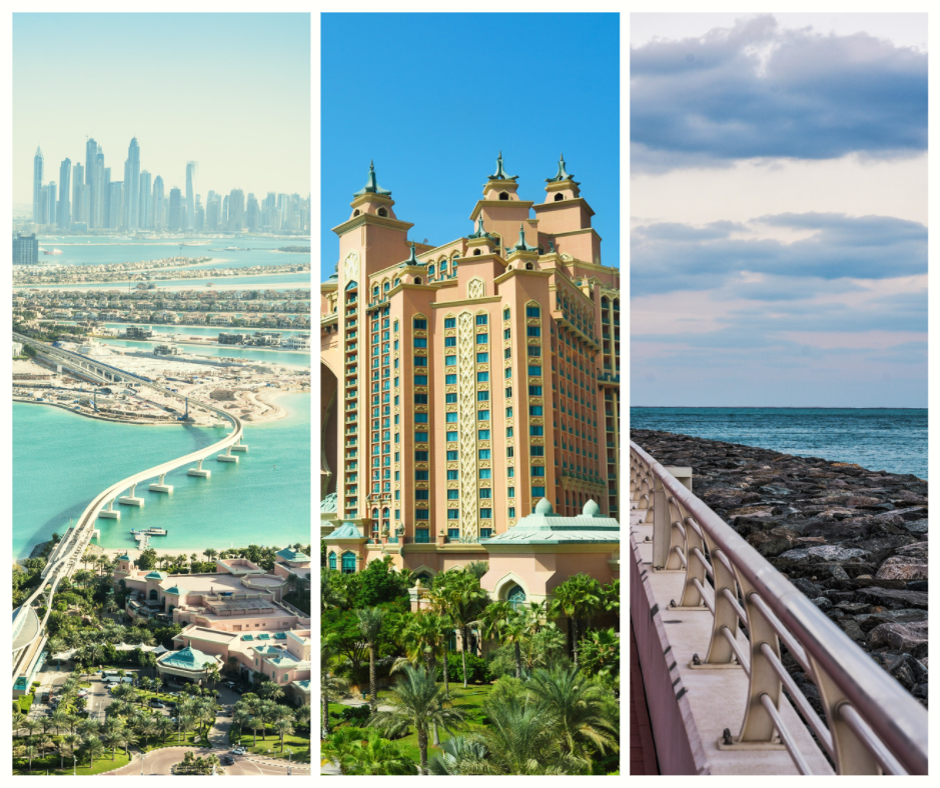 JUMEIRAH GOLF ESTATES
Jumeirah Golf Estates is one of Dubai's most popular residential areas where a range of quality property has been magnificently set around the World Class Jumeirah Golf Estates Golf Club.
The golf club has been the home of the "Race to Dubai" for the past 10 years and consequently offers a world class facility that visiting golfers and residents are all giving rave reviews. An imminent upgrade will soon see two new restaurants added to the golf club firmly establishing it as golf destination like no other.
The Villas and townhouses that surround the two elite golf courses ( Earth & Fire ) are of the highest quality and for those lucky enough to live in this magical setting they have truly found an amazing place to call home. Jumeirah Golf Estates is one of our favourites and you can find us in our real estate office conveniently located in the JGE mall.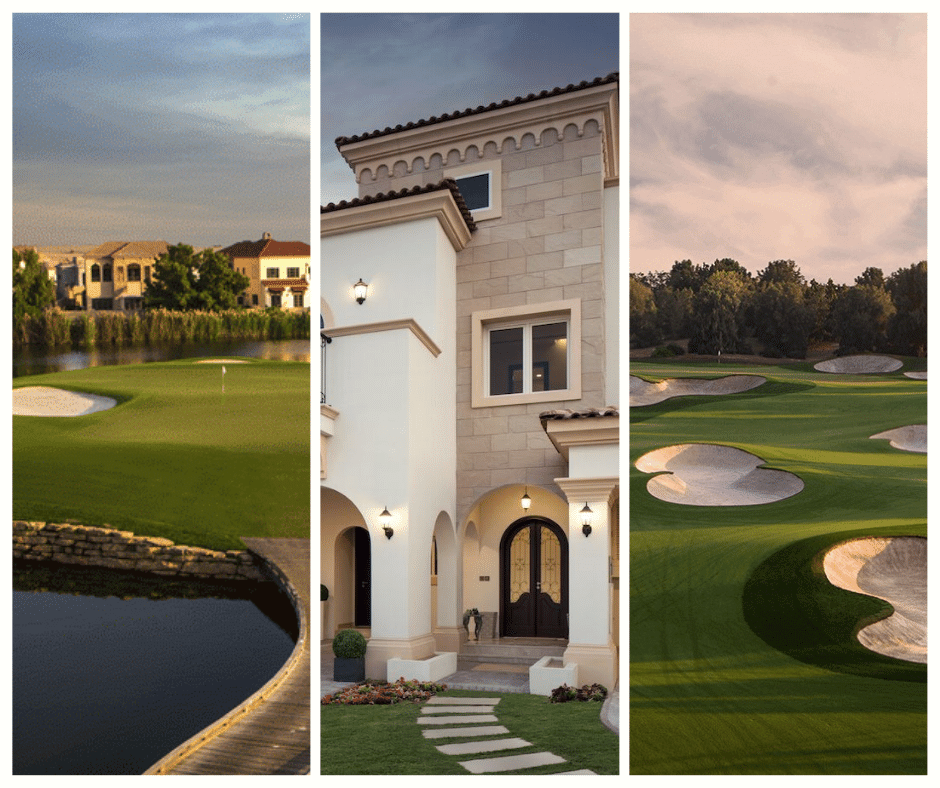 EMIRATES HILLS
Prestigious Emirates Hills is a gated residential community, located around the rolling greens of Montgomerie Golf Club Dubai and its neighboring driving range. An upscale hotel overlooks the golf course and has onsite dining choices from gastropubs with terraces to high-end restaurants. Elegant villas with pools line leafy streets, and there are play areas for kids as well as schools and sports facilities.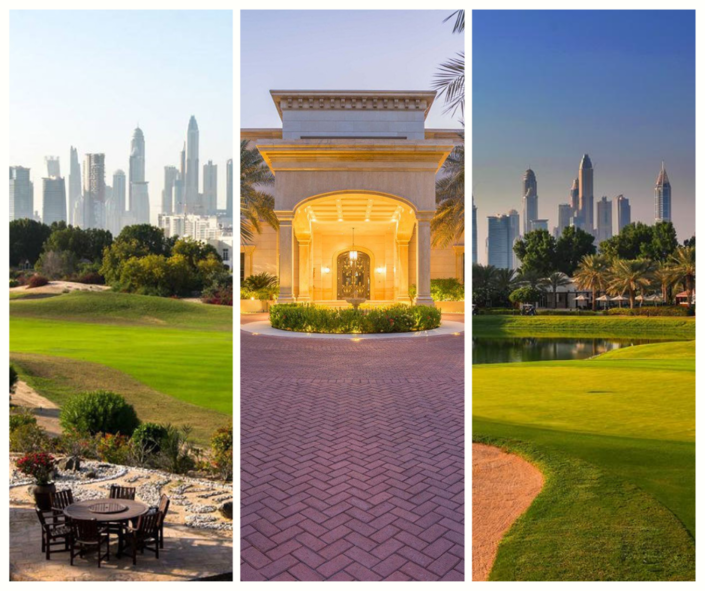 JUMEIRAH ISLANDS
Jumeirah Islands is one of Dubai's most popular villa communities that offers small clusters of villas nestled on a Lake providing beautiful views all within a short drive to place like Dubai Marina and numerous world class malls.
There are three types of villas: Entertainment Foyer, Garden Hall and Master View. In addition there are Jumeirah Islands Mansions for even grander living space.
The Jumeirah Islands clubhouse offers restaurants, such as the Italian Isola and Joe's back yard, with a fully equipped gym and pool.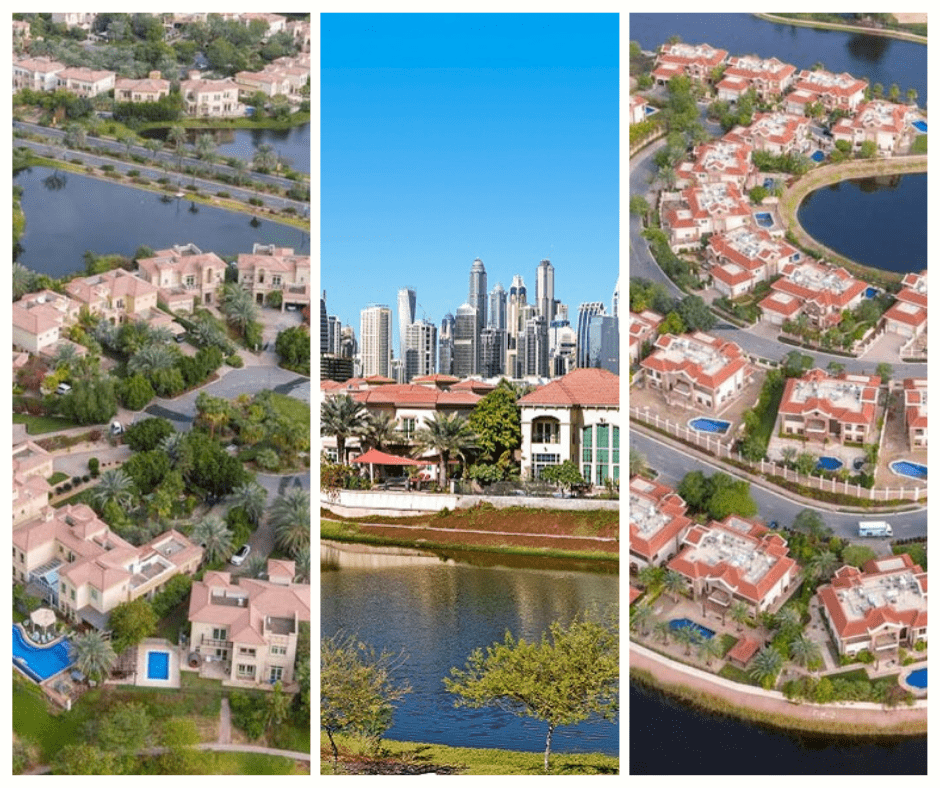 Dubai Hills Estate
One of the newest Master Developments by Emaar. Dubai Hills has rapidly become one of the more desirable locations in Dubai as it offers a great location, world class shopping, golf course and a business park.
It is a self contained area which has been superbly designed and as you would expect with Emaar landscaping in the community is second to none.
The development offers a range of modern living from apartments to mansion style villas.
Catering for all pockets prices have exceeded AED100m for villas in Dubai Hills confirming its new status as one of Dubai's best places to live.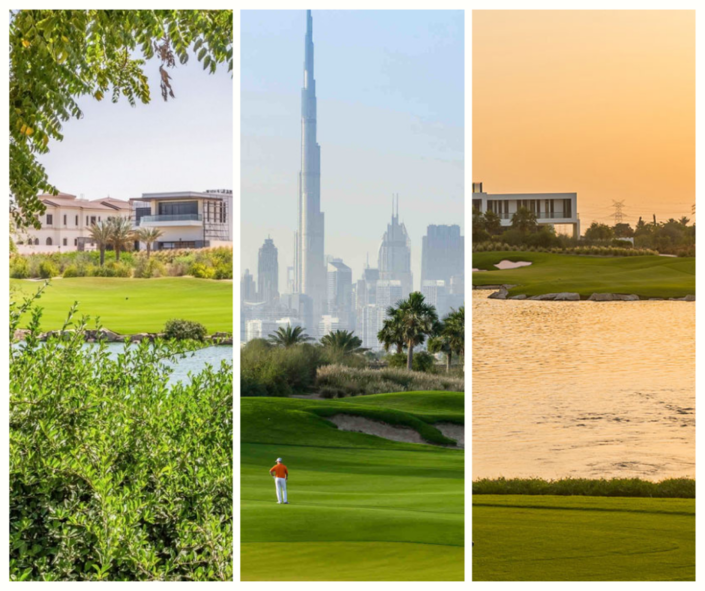 The Greens
A favourite area from the early days, The greens has been offering expats a superb place to live since 2003.
Located within easy access of Shaikh Zayed Road The Greens is predominantly an apartment location. There are low to mid rise buildings that overlook the world renowned Emirates Golf course and with its large array of food and beverage outlets on its door step it has always been and is set to remain a very popular location for both sales and rentals.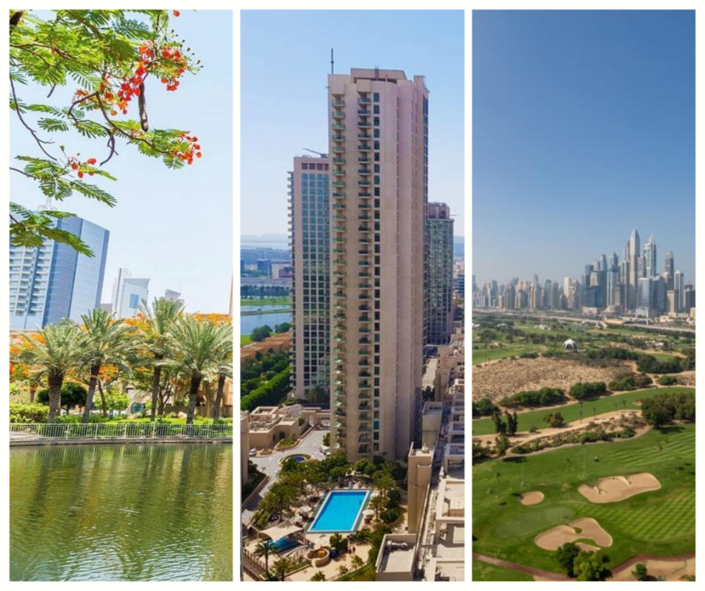 District One
District One set its stall out from its inception to be a vibrant community offering a prestigious development with opulent villas nestled in a stunning setting yet only a stones throw away from the financial centre and Downtown.
Mansions sit on the crystal blue lagoon enjoying peace and tranquility with magnificent views of the city.
District One truly offers a sophisticated and serene location where residents are now enjoying wonderful peaceful surroundings only a few minutes from the hustle and bustle of Downtown.
The Springs
The Springs is a development of townhouses that has stood the test of time due to its fabulous location and first class amenities.
Set within the Emirates Living master development this Emaar development could not be better located.
It has its own community mall, which has become a massive success , and is nestled around a network of lakes where residents enjoy inspiring runs and lazy walks.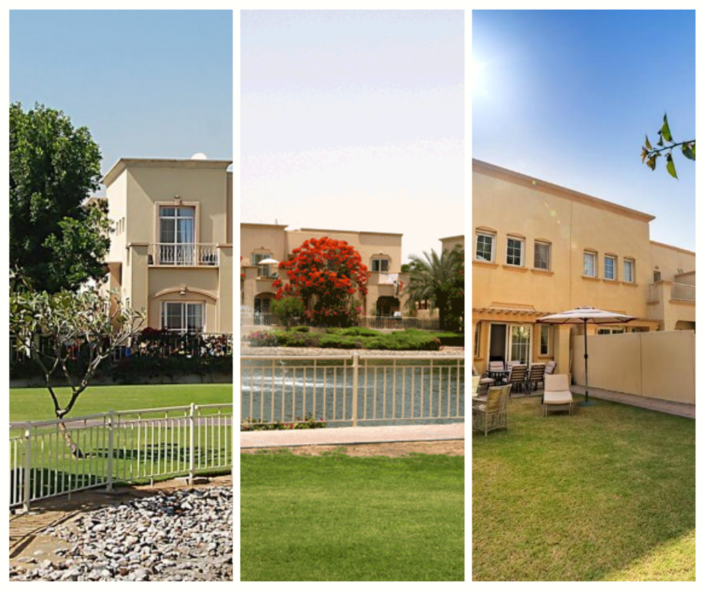 Al Barari
The clue is in the name. Al Barari is Arabic for "wilderness" and the moment you step into this green community you instantly feel the calm and serenity that the developers aimed to achieve.
Over 60% of the development has been dedicated to green space and the effect is a stunning eco friendly community that residents and visitors love.
The community offers both apartments and villas set in nature truly designed to give a feeling of well being and also offers the much loved Farm café and also the experiential shopping centre knwons as the The Well.
Properties aren't cheap here but for those that can…. Do!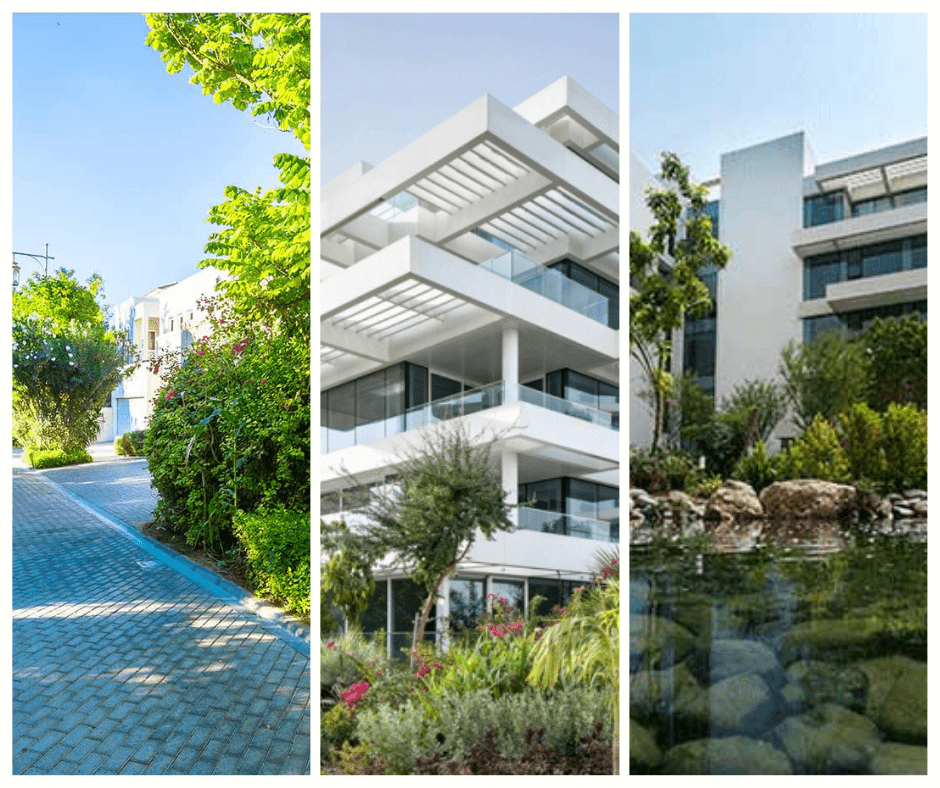 For more information on selling or buying please contact the office manager in your local area.